Do you just wish you could have YOUR OWN portable air compressor that does it all in your back pocket?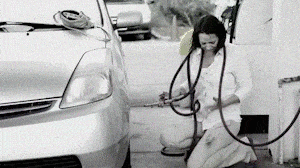 ⛔ Stop driving to gas stations for pumps that don't even work, using flimsy plastic pumps, gettings flats, and wasting your time!
😠 Having to fill a flat tire when you're in a rush and need to be somewhere, and the gas public station air pump doesn't work is super frustrating.
⏰ And THAT's assuming there's a gas station or garage nearby with a working air compressor. That means wasting A LOT of time and money on gas!
💸 AND even if you're lucky enough to find one, then it's ONLY IF you even have the right change in your pocket...
Our PumpoMatic™ is your own personal, portable, air compressor universal pump that makes sure you never have to worry about filling your tires with air again.
Super-handy, hand-held,150 PSI, and extremely versatile. PumpoMatic™ is here to save your time, money, and give you peace of mind!
FEATURES:
CORDLESS PORTABLE DESIGN
PumpoMatic™ Portable Hand Held Air Compressor Pump is designed to be portable, lightweight, and simple to operate with one hand and is very easy to start inflating. The LCD screen shows the real-time pressure on the side so you could monitor the pressure without bending to see the bottom.
EXTREMELY POWERFUL
Large fast rechargeable 2000 mAh Lithium Battery: It inflates all car tires, bicycles, motorbikes, balls, and inflatable toys very quickly & efficiently.
DIGITAL LCD DISPLAY
Pressure gauge with backlight: With 3 optional units as PSI, BAR, KPA, Kg / cm². You can preset tire pressure to what your specific tire needs and test the tire pressure at any time. The air pump will automatically stop inflating when the inflation reaches the preset value which is used to avoid over-inflating.
SUPER BRIGHT LED FLASHLIGHT
Effective at all times of the day. The LED lights can be controlled by the switch to provide you with convenient bright lighting at night. And the LCD digital display with backlight, which is easy to read the digital even in the darkest of nights. We got you covered.
TOP NOTCH PERFORMANCE
The maximum inflatable pressure is 150psi: suitable for all car sizes, bicycles, motorcycles, balls, and almost anything else that can be inflated.